Oceanside Roofing recommends and installs metal roofing and cladding for a number of reasons – we believe it provides unparalleled levels of comfort, protection and peace of mind.
Based on the Mornington Peninsula we recognise the uniqueness of our area and the harsh climate our clients have to contend with. Our region is subject to strong winds and coastal sprays. Metal cladding can protect you from this harsh climate whilst providing beautiful exteriors for your home. Metal roofing comes in a wide range of design profiles and colours so you can choose roofing that suits your personal taste – whether for your new or existing project.
Metal roofing is environmentally friendly. It's energy-efficient. It keeps your home cooler in summer and warmer in winter. Metal roofing can also be recycled.
Metal roofing and cladding provides you with a long-lasting and durable solution for your project. Here are some of the design profiles available to you.

TRIMDEK
The Trimdek roofing features bold, trapezoidal ribs and subtle fluting in the pans. It is ideal for commercial, industrial and residential buildings. Long spanning cladding permitting wide support spacing Nominal cover width: 762mm Minimum roof slope: 2°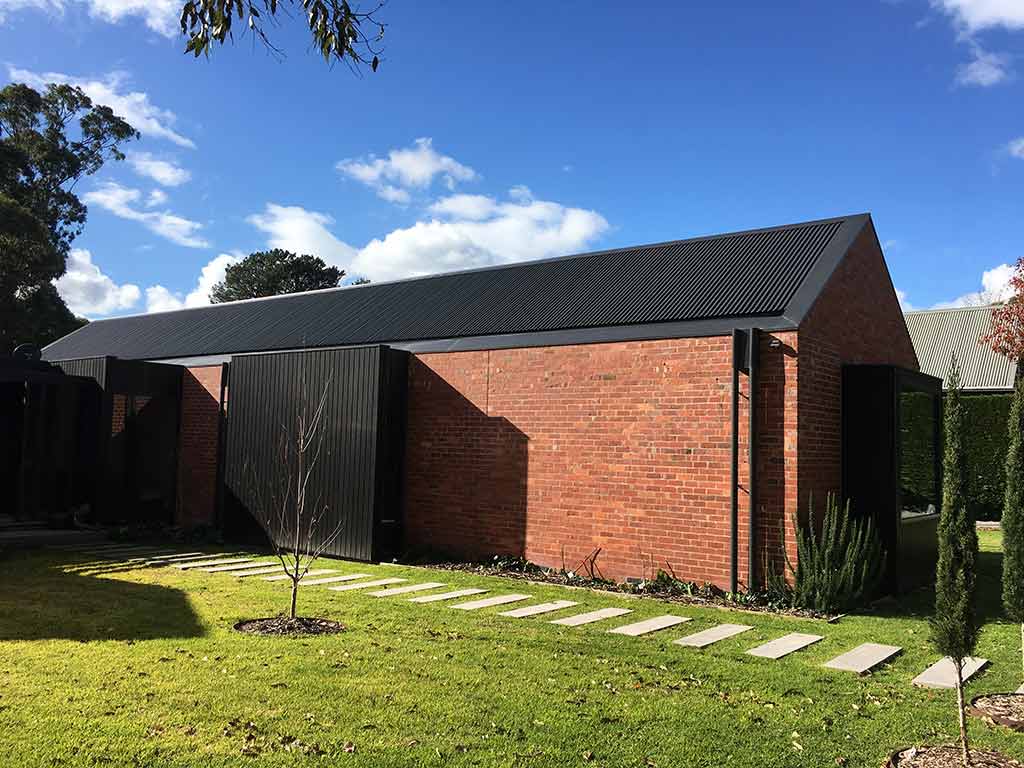 CORRUGATED ROOFING
Corrugated roofing is enjoying a resurgence. Its profile is historic and can commonly be found across Australia. Corrugated roofing is lightweight and low cost. It's suitable for roofs with pitches of 5 degrees and above. There is a wide range of finishes that can be used on a new project or to upgrade your existing home. Available in Zincalume, Colorbond standard, Matte and Metallic ranges. It is both modern and traditional.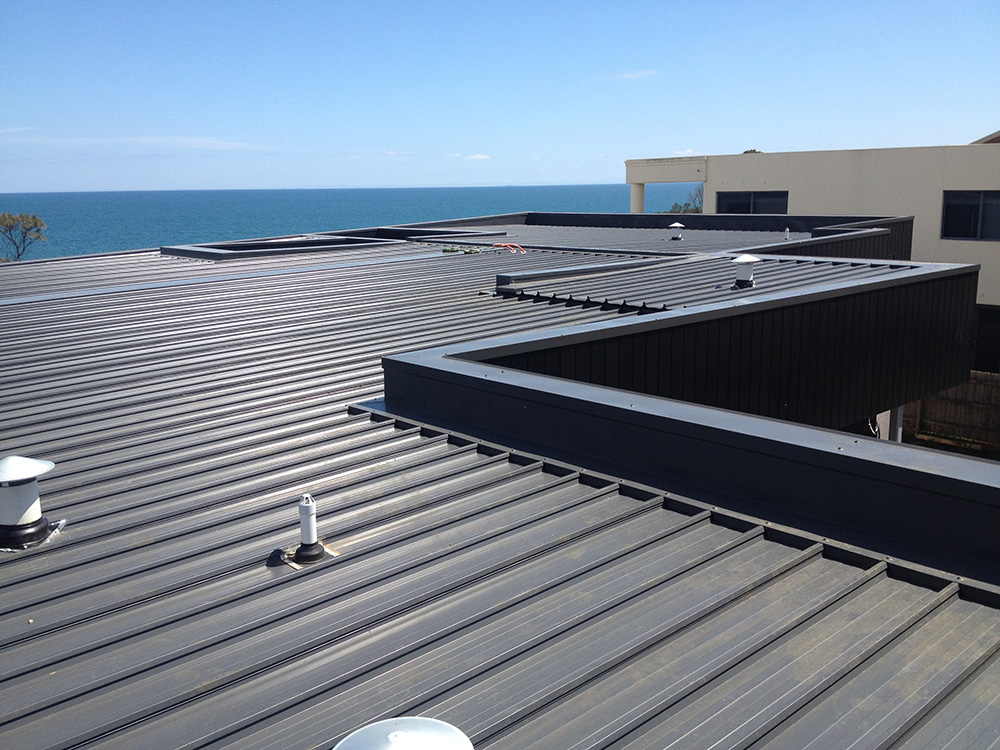 KLIP-LOK
Klip-lock roofing offers a bold visual statement. It's popular with architects and designers because it is a concealed fix roof cladding. Its high rib and wide pans makes it suitable for roof of 1-3 degrees. It is perfect for the Mornington Peninsula climate.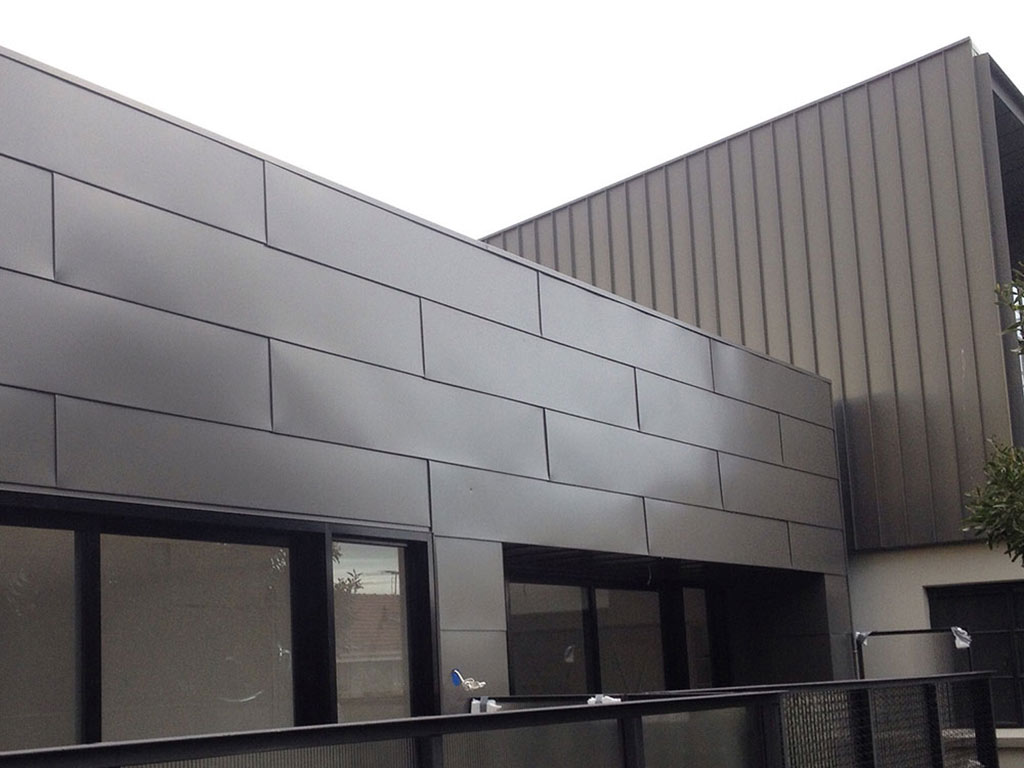 STANDING SEAM
Standing Seam, roof cladding offers a traditional yet stylish profile suitable for many commercial and residential uses. Standing Seam is durable and watertight. It has a concealed fix and is available in a wide range of colours and metals. Standing Seam cladding can be adapted for a number of roof shapes. It's a highly versatile and popular solution for many modern architecture projects.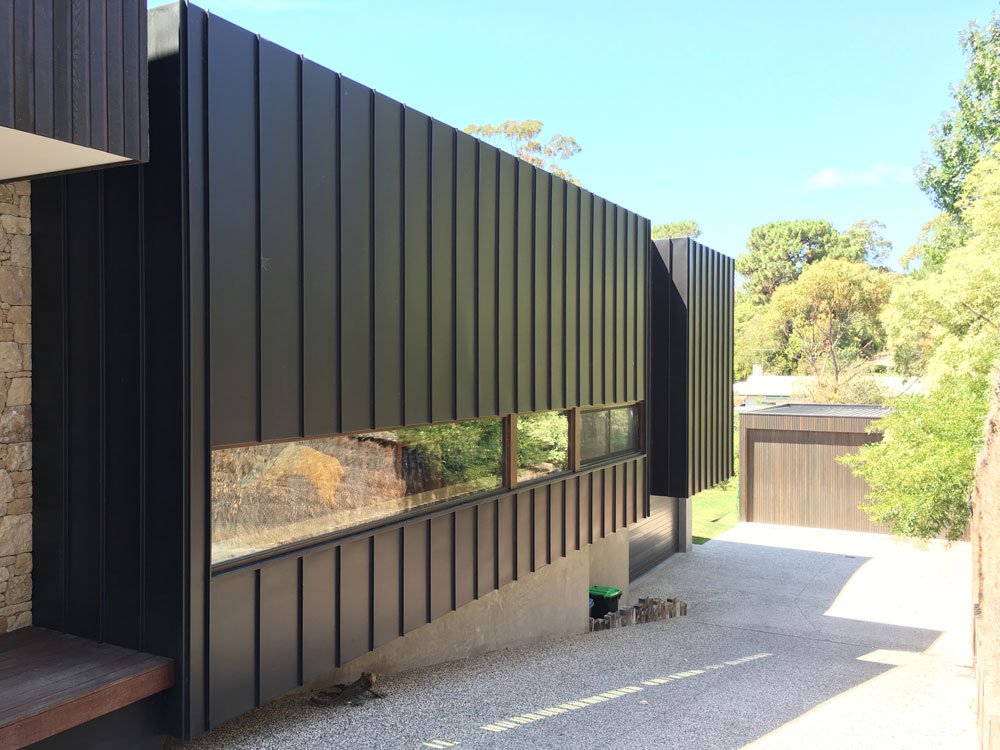 SNAPLOCK
The SnapLock roof cladding is stunning. It offers brilliant visual appeal for many roof and wall applications. It's popular in many commercial and residential applications. It snaps in place without the need for seaming. It's available in various widths and sizes so can be suitable for multiple projects. SnapLock roof cladding is available in multiple finishes.